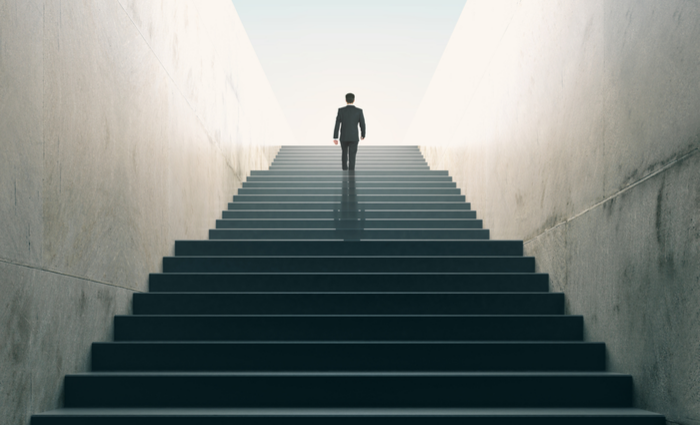 Money used to be the great motivator, but not anymore. Millennials are today's largest talent pool, and financial gain isn't at the top of their priority list – it's professional development.
Within two years, millennials will be the largest generation in the workforce, and Gen-Z isn't far behind. Companies will have to revise their current HR models to attract, retain and satisfy their needs.
Unlike any previous generation, with which cash was king, the primary driver of the new generations when choosing a company is career development. Millennials expect their employers to provide them with suitable opportunities for professional advancement.
According to recent statistics, 67 percent of millennials will leave a company if it doesn't offer any form of professional training or development. And for most employers (53 percent of them), it is a severe problem.
When seven out of ten millennials believe training and development would keep them from leaving your company, doesn't that make a strong case for putting these needs at the top of your list of priorities, too?
If retention alone is not enough of a reason for you to prioritize the benefits of career development over their paychecks, here are a few additional reasons for you to consider.
1. Better Distribution of Human Resources
Offering career development opportunities to employees will improve business processes. Professional training programs increase the specialization of the workforce, which increases the internal human resources available to the company. It allows executives to be more effective when they plan for the future by distributing staff to specific roles and teams where their newly developed expertise can reach maximum impact.
Training and development programs create a positive corporate culture and working environment. It's easier to spread out talent across the company when internal communication and overall job satisfaction are high.
With leadership training and professional development, when executives need to re-organize staff or bring everyone together on a specific task, there is less fear of losing employee morale. And when employees have been developed in advance, there is less risk of the toxic, 'that's not part of my job' way of thinking. Instead, everyone will come together on the project and contribute to the best of their abilities with confidence that the company will support them in developing the tools they need for success.
2. More Opportunities Result in Higher Engagement
According to recent surveys, only 15 percent of employees are engaged in their jobs. And the majority of employees that are satisfied agree that the learning opportunities and developing at the company is among the most significant benefits they consider when deciding where to work.
Increasing employee benefits in the form of development programs improves overall engagement and job satisfaction. It helps employees create a connection between career paths, professional training, developing leadership skills and business goals. These are explicit messages organizations need to send to employees about their importance and value, so they understand what is required for success.
When a company creates an employee-centric environment, the highly satisfied and skilled workforce is much more prepared to commit to the work. And when performance is high in output and quality, production rate increases across the board.
3. It's Easier to Attract and Recruit Talent
Professional development isn't intended to improve only current staff. It can help companies attract and recruit top talent from the labor pool. 70 percent of executives noted showing candidates how they will support their professional growth directly impacts the ability of HR teams to recruit them. 65 percent of the most successful companies are rethinking their approach to compensation packages and diverting their focus from financial gains to supporting leadership training.
Companies that list this type of leadership development in their job postings see a much higher response from candidates and retain them for much more extended periods.
4. Career Development Improves Retention Rates
In 2018, only 59 percent of millennial employees have been with their current company for more than three years, with only one in five saying they have worked for the same employer for more than seven years.
Retention is a problem for companies across the world. Losing employees and hiring new ones drives costs and is extremely time-consuming. Once an employee leaves, the company will typically spend at least a month sourcing candidates and evaluating the best prospects and another month training the new hire.
In today's job market, employees want to stay at their jobs only if the business can match their ambitions for personal development. The three main motivators behind employee retention are
Personal growth

– the possibility of learning new things to achieve professional ambitions

Job satisfaction

– positive and negative associated with the work environment and culture

Financial gains

– how much money will they receive with their paycheck.
So, employee retention is only one-third dependent on pay, and much more can be achieved by offering professional development. And if you can provide employees with all three reasons to join and stay at your company, they will likely become valuable team members for years to come.
5. Increased Productivity and Financial Returns
Implementing career development programs for your employees is also an investment in company growth.
Creating a positive work environment centered around your employees' ambitions improves job satisfaction. When employees feel satisfied and empowered they arrive at work every day with a commitment to success. This makes them more agile. They will want to perform well and leverage their newly acquired knowledge throughout the day to contribute as much as they can to the company and to realize their ambitions.
The boost in productivity reflects in your bottom line. Higher performance means work is completed at a much faster pace. And this output can be quickly monetized and measured as bottom line savings and increased top lines.
At XLN, we put great emphasis on leadership development programs and how they can help companies improve their entire outlook on business. Learn more about how leadership programs can help you overcome internal challenges to increase performance and aid the professional growth of your employees and the company's overall growth.