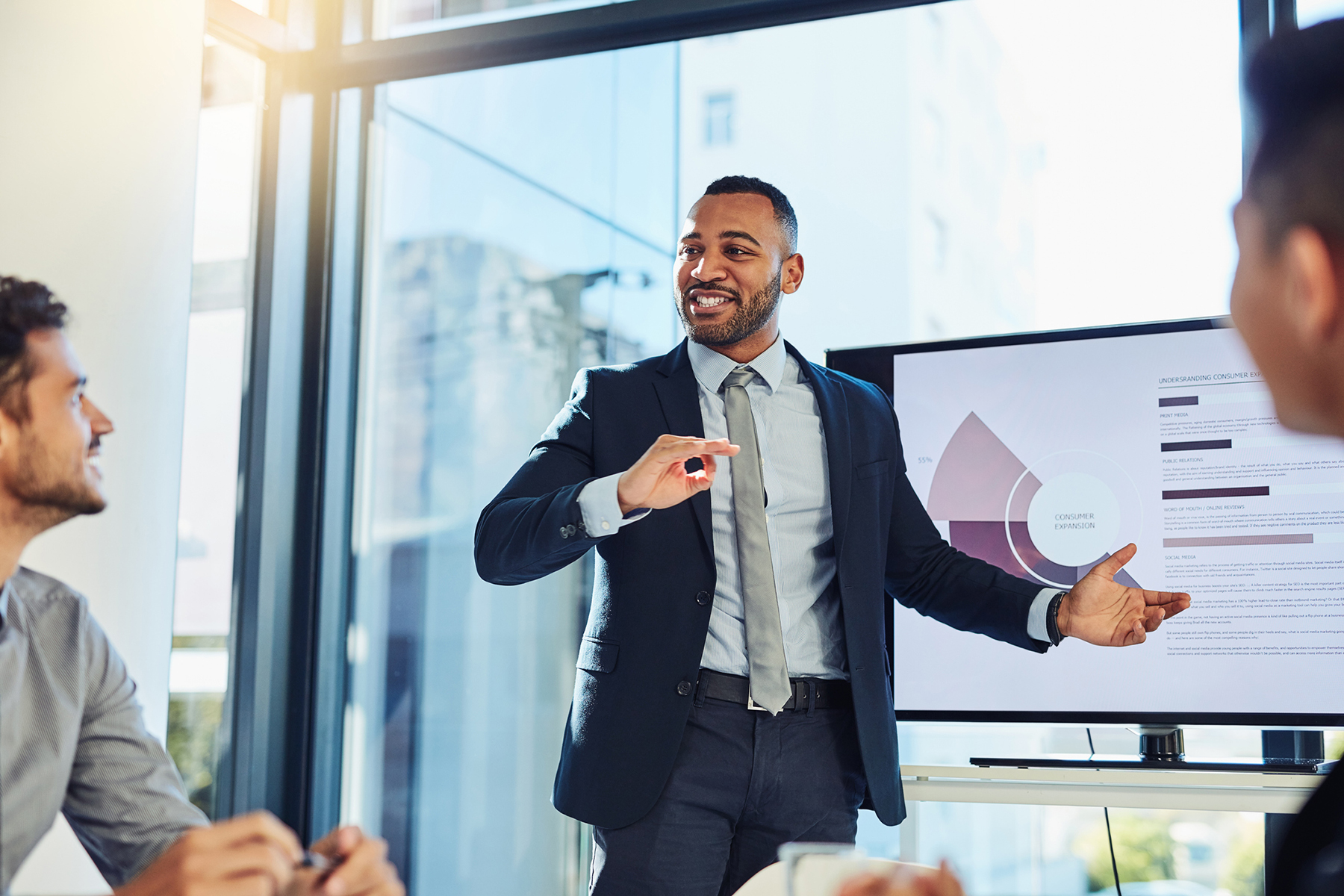 In today's competitive market, retaining top talent is critical. Neglecting to develop the leadership skills of managers has been identified as a root cause of executive turnover. The benefits of executive leadership training extend to the organization through increased employee ambition and productivity.
So, how important is professional development when it comes to retaining employees?
According to statistics, 42 percent of employees say that learning and developing their professional skill set is the most crucial benefit when deciding on a career path. For the next generation of leaders, researchers found that when companies provide leadership development they can successfully retain 86 percent of millennial employees.
When you invest enough time, effort and resources into creating an environment that nurtures and develops your employee's skill beyond simple task training, the return on that investment will be enormous. Below are areas where leaders need to focus.
Meet Employee Ambitions
Most employees are satisfied with their current workload. However, your top employees (especially millennials) likely feel they are contributing less than their capabilities. Without being able to unlock their full potential, these employees eventually leave the company in search of more challenging positions.
Top employees are now looking for meaning. A simple leadership tactic is to have an open conversation with the employee about their ambitions. Once you figure out what the employee wants, you can create a project that can test their capabilities in a real situation.
You can also meet their ambition by challenging them to come up with innovative solutions. Start simple to improve business processes directly related to their areas of focus, and help the employee feel confident that the ambitions of the company match their purpose.
Focus on Engaging and Challenging Your Team
Immediate employee engagement is a growing issue. The situation is so severe that as little as only 15 percent of employees  worldwide feel truly engaged by their day to day work. Employees that don't feel engaged typically leave within their first year of employment.
The problem stems from the tasks and to-dos you assign your direct reports. Employees can usually master easy assignments in a couple of months. Afterward, they get comfortable with their role at the company, and if they don't receive a new challenge, complacency sets in and they become disengaged.
A quick solution for employee engagement is to divide the tasks into easy to-dos and challenging projects. Once an employee starts feeling comfortable in their current role, consider assigning long-term challenges. To accelerate this development, you can also appoint them as project manager.
Delegate the responsibility and accountability of the project to the employee by giving them full control of the project team. Not everyone will succeed, but those that do will feel stimulated by the new challenge and develop into valuable assets of the company.
Create a Standard of Specific Expectations
Being results-oriented is often a central trait of business leaders. What managers often fail to realize is that for employees to meet performance expectations, you need to provide them with the right guidelines, answer questions, and provide access to resources to enable them to complete projects successfully.
An employee with exceptional leadership potential knows this. That's why when they demand information or resources to hit the targets you set for them, hear them out and give them what they need. If you provide them with the right environment to succeed, they will become more consistent with their performance and deliver equally outstanding results. Setting expectations and allowing employees to meet them gives them purpose.
Determine New Employee's Long-Term Value Sooner Rather than Later
It's best to test a new employee's drive early to see if they have the ambition, patience and grit to achieve long-term success. If they quickly become uncomfortable when you give them new projects and challenges in their current position, it might be best to let them leave the company.
It is especially true for new employees that voice ambition, but do not take the consistent actions necessary to achieve those ambitions. Employees need to understand, and you need to set the expectation early, that in the larger scheme of things, consistent effort, not just a few days of hard work, is the sacrifice required to get promoted.
If you find yourself in a situation where you feel the employee hasn't yet earned a jump in the ranks; explain your case to the employee. This is much easier to do when you start these conversations early in the relationship. Speak about your ambitions for them and the plan for their future leadership role at the company. But, if you do that, always be direct about when that can happen to create reasonable expectations. If that person is a true leader, they will understand your position, accept your proposal, and patiently work their way up.
Training does not stop when your employee becomes a manager – it's something that needs to continue throughout their career. Even the most senior executives (and their teams) can benefit from on-going training.
At XLN, we help executives connect and share innovative ideas, so you can improve your unique style of leadership and create a go-to solution for your entire business. Join our leadership network today and build relationships for the future.
Learn more about how our methods can help you develop future leaders, boost their retention, and achieve professional and personal success for everyone at your company.