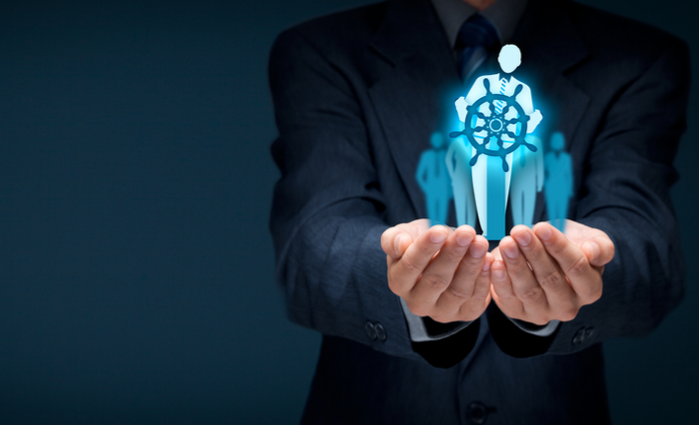 Good employees are hard to find. The same can be said for employers. Recent research shows that only 15% of employees
are truly engaged in their jobs. And when employees are not satisfied with their work environment, the company will have a hard time retaining them.
That's why companies should realize that job satisfaction doesn't just rely on the paycheck, but on the ability to match the personal ambitions with the professional goals of your employees. The best way to solve employee retention is to offer career development and leadership development opportunities to your team.
Doing this not only helps you keep them at the company long-term, but increases the skill of the people in your company with the end goal of turning employees into leaders. Leaders are hard to find, here's why you need to develop employees into leaders.
1. It Benefits Business
Richard Branson once said: "Train people well enough so they can leave, treat them well enough so that they don't want to. If you look after your staff, they'll look after your customers. It's that simple."
When people feel empowered by the personal and professional benefits you offer them, they will want to contribute more to the company. Offering them leadership programs will motivate them to increase their output and take on more responsibility for helping the bottom line of your company. And when that happens, they will create a positive brand image that echoes across your company internally and externally.
2. It Creates Better Communication
Communication is integral to day-to-day operations. How your leaders interact with one another determines the effectiveness of other executives as well as managers' ability to create impactful teams and organize the output of the entire organization.
Offer leadership training or membership in leadership networks. This can help develop your organization's overall communication skills as employees learn to communicate better and drive change within their functional area and across departments. Learning assertiveness, tolerance and empathy, clarity in speech and writing, and positive non-verbal communication outside their area of direct expertise, improves the flow of information.
When employees know how to effectively speak with each other (and customers), they will be more adept at conflict resolution and building consensus as your teams work together towards achieving the top goals and mission of your company.
3. It Improves Performance and Accountability
Responsibility is the core of leadership. Great leaders can accept the consequences of their actions, welcome success and failure, learn from it, and continue to improve themselves and the process.
Leadership networks create a safe environment for leaders and future leaders to:
Develop their ability to accept accountability for both successes and failures

Learn how other executives overcome challenges and failures

Learn how to set goals and targets for personal accountability

Learn how to engage other leaders in how to attain these goals

Develop a peer group with whom they feel accountability for achieving these personal and professional goals
Offering executive leadership networks and development programs to your most talented employees can teach them the soft skills necessary to increase performance. They will receive insight into other leaders' work ethic, time management, problem-solving and teamwork building best practices, and integrate these skills into their best practices and into your organization.
When leaders perform at their peak, your entire organization benefits. Employees working with the leader will gain the confidence to request more responsibilities, creating a higher performing team. The organization benefits from better performance and increased commitment from employees – all because the company took an interest in their career development. As these employees take on significant projects and manage more resources, they will be more accountable for their actions and you are building your next layer of leadership.
Your company needs to have faith in your future leaders and give them space to improve their decision-making. Over time, their participation in leadership training programs and executive leadership networks will also inspire your next wave of leaders that can be promoted for an on-going cycle of sustainable employee development.
At XLN, we encourage employers and employees to improve performance and overcome the challenges of professional development in organizations. Contact us today and find out how our global membership can support you in taking charge.